[mashshare]
Dubai often known as the pearl of the gulf has done wonders to scale up on the happiness quotient. It is one of the happiest countries to live in for residents and ex-pats. Its strategic location plays one of the major roles as it has the best of both worlds. You are just a hop skip away from your country while enjoying all the bounties of the western world. Its proximity to the Indian sub-continent is one of the motivating factors for an expat to make that decision to relocate to Dubai. For more than two decades, Dubai has been a go-to destination for Indian professionals. A majority of them were either blue-collar workers or professionals employed in traditional industries such as banking, retail, finance, construction, etc.
However, times are changing. Hundreds of new-age businesses including eCommerce companies, tech startups, online media agencies, etc are coming up in Dubai, and many major corporations have set up offices that handle modern aspects of their businesses, such as technology and digital marketing.
So how is life in Dubai for Indians? Here are 22 things that you should know before moving to Dubai:
1) Tax Laws: This is by far the biggest charm of Dubai. It is one of the very few countries in the world which has no income tax. The figure which is reflected in your offer letter is the one you actually take home.
2) Money Transfer: Dubai is a hub for money transfer, Indian are the biggest lot when it comes to foreign exchange transfer. Since it is a tax-free transfer you will find a string of people outside exchange houses at the start of the month. There are loyalty cards and discounts which you can also avail in all these exchange houses. Dirham being a strong currency has also helped in building confidence in the expat community as their transfer amount has been on an increase in the past few years.
3) Passport: Uae government has passed a law stating that the employers cannot withhold any employees passport, unlike the 80s & 90s.Employees have their passport at their disposal and have the freedom to travel.
4) Visa Process: The visa process for Dubai is quite simple and hassle-free. Dubai has one of the friendliest visa processing. In fact, their government offices are ranked on the customer services they provide and are judged on a happiness meter. It has a range of visa to choose from and applicants can choose for a visa, based on his/her requirements. Most companies do encourage family sponsorship, however, if you have to sponsor your parents, spouse and kids on your own the process is quite simple and swift.
If you're a Dubai-based startup looking to hire the right talent, outsource your requirements to the pioneers of startup hiring.
5) Distance By Air:  This is also one of the major magnets of attracting crowds to Dubai. It is like travelling from Mumbai to Pune minus the traffic. The average flying hour from Dubai to major cities in India is about 2.5 to 3 hrs. Since there are many airlines which fly out of Dubai you will easily find a flight at any time of the day at the most reasonable fare. Most companies include a family return ticket in your yearly package.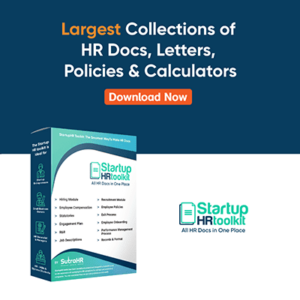 6) Expenses: One point which most of the expats agree on is that an individual can manage a decent lifestyle with a budget of about AED 7000 for a month. This includes rental, car, food bills and basic utilities. If you plan to move there with a family, you need to add about 2000 Aed to your living cost. Unlike other western countries, Dubai has the flexibility to hire cheap labour you can sponsor your own maid or there are labour rental companies who will do the process for you.
7) Housing: Dubai offers a vast choice of housing options from studios to Villas. Expats can choose to reside in a culturally ingrained area like Karama or an upbeat are towards new Dubai like Jumeirah. Depending on the area in Dubai, a 1BHK can be rented anywhere between 3000 AED to 5000 AED, a 2BHK can be rented between 5000 AED to 8000 AED, and a 3BHK can be rented between 8000 AED to 12000 AED. Real estate is another booming industry in Dubai other than tourism and the flexible laws allow you to own a property in the emirate.
8) Schooling: Dubai houses a lot of excellent schools which offers both Indian and International curriculum. Education is monitored by the Knowledge and Human Development Authority (KHDA) hence most of the schools offer quality education and excellent facilities. Find a detailed guide on how to choose a school in Dubai. 
9) Clothing: Dubai is a fashion meltdown as its counterparts like Milan and New York. You can find about 80% of the world's clothing brand in the city. When is comes to clothing people are free to wear what they like except for covering up when they visit a mosque.
10) Entertainment: Dubai has a vibrant nightlife and options include clubs, lounges, high-end restaurants, and theatres showing the latest Hollywood/Bollywood flicks. It is a myth that alcohol is banned in Dubai. While there are practically no wine shops, you can go to a club/hotel/restaurant for some beer, wine, vodka, etc. Dubai is also known for its no-nonsense attitude towards narcotics, so it is advisable not to do anything naughty in that regard or you might land up in big trouble.
11) Language: Dubai has a huge number of expats from the sub-continent, which means there is no language barrier, especially for dependents. English is the official language of communication, however you can easily walk into a grocery store and strike up a conversation in Hindi.
12) Commuting: Dubai has a great infrastructure and good connectivity with the other Emirates. Many Indian expats who work in Dubai prefer to stay in Sharjah (relatively cheaper rents) and then enjoy a scenic commute. In addition, public transport is quite reliable. The Dubai Metro is the world's longest fully automated metro network (75km), and the bus service is very good. Carpooling is quite trendy too in Dubai, and once in a while, you can hail a cab (a slightly expensive option).
13) Cars: Dubai is a great city to own cars, thanks to awesome roads and ample parking spaces (in most areas). It is easy to get a decent pre-owned SUV for around 500 AED per month. In fact, you can even get an entry-level BMW or a sports car, if you are earning more than 8000 AED. And yes, petrol is quite cheap.
14) Food Options: If culture is equal to food, then Dubai can be called the apt melting pot! Probably one of the only places that offer affordable food from all corners of the globes. Nearly all F&B chains and QSR (quick service restaurants) are present in Dubai, right from McDonald's, Pizza Hut, Starbucks, etc to Indian brands and outlets such as Bikaner, Makhan Bhogs, Udipis (Sukh Sagar), Tibbs, etc. Dinning is not limited to fast-food joints as you can experience some of the craziest dining options like tea in the sky or Dine in the dark etc.
15) Security: UAE was ranked as the safest country in the world as 96% of the citizen feel safe to walk outside at night as per the official survey. The crime rate in Dubai is very low and citizen and expat really feel safe in this country. A bunch of girls can easily go out in the night without worrying a lot about safety. Dubai is one of those cities that respects women.
16) Religion: Dubai is an Islamic country however it is one of the most tolerant country of the world. All religions thrive well in Dubai and you can easily find places of worship and communities for all faiths. Dubai celebrates all festival with equal zeal and fireworks be it Eid, Diwali or Christmas. The year 2019 was known as the Year of tolerance and Dubai witness the famous visit of Pope Francis.
17) People: A majority of the expats are from the sub-continent (India, Pakistan, and Bangladesh) and GCC countries. The locals, called as Emiratis, are a friendly bunch and usually prefer to stay to themselves. It is very easy to be a part of a community in Dubai as expats outnumber the locals.
18) Tourist Places: Dubai is one of the topmost tourist destinations in the world. It has many tourist places, and offers you a varied experience, right from desert safaris, theme parks, water parks, beaches, art, architecture, etc. Amongst other things, it has the tallest building in the world, the largest shopping centre, the tallest residential building, the tallest hotel, and the world's largest indoor ski resort! Among the many feathers in its touristy cap, Dubai added another feather with Louvre Abu Dhabi.
19) Shopping: Dubai is a shopaholic's paradise as it has many malls, including one of the world's largest (a bigger one is under construction). There are many supermarkets too that offer an international experience whether you are buying groceries or home furnishings. It is also home to Dragon Mart, which is a mall in the shape of a dragon with nearly 4000 shops offering a variety of inexpensive Chinese products. Apart from the malls, Dubai also has a souq culture where you can get the local spices and the traditional items eg Abayas, Honduras etc.
20) Medical Expenses: Employers in Dubai must compulsorily offer medical insurance, and most companies offer family medical insurance along with the salary package. Dubai has some of the best hospitals with great facilities which have progressed leaps and bounds in recent years.
21) Holidays: Most companies follow the UAE holiday list, and work on Sundays and have weekly off on Friday and Saturday. Depending on the company, you can adjust your leaves (expats are entitled 30 in a year) for certain holidays. Unlike India, where there is a culture of staying late at work, most people in Dubai are in the office for eight to nine hours only. This culture promotes a good work-life balance.
22) Fines: The big downside about Dubai is the fines. Littering or spitting can get you into trouble, and Dubai is quite apt when it comes to the implementation of such laws. That is what keeps the city clean and safe. Most of the citizens are law-abiding and hence are able to live a safe and secure life. Dubai has truly be called a home away from home.
23)International Travel: Dubai's strategic location also makes it easy for residents to take an international vacation. You can take a family vacation to budget destination eg Georgia, Sri Lanka, Jordon etc for a less as 8000 Aed.
If you are a startup in Dubai / Middle East looking to hire, please

get in touch

with us now!