SutraHR FinTech Recruitment Process
As Fintech companies grow, so does the demand for top talent. The hunt for skilled candidates is ever-growing, who bring knowledge and proficiency to the table. Without the right assistance, you might lose out on the opportunity to recruit the best talent in the field, or you might be forced to offer a hike.
SutraHR specializes in recruiting talented applicants for executive-level positions for Fintech startups. We handle all your hiring needs and bring you executive candidates that truly add value.
We've successfully placed resourceful talent at Fintech startups in cities like Bangalore, Mumbai, Delhi, and Noida. We've screened and recruited applicants for job roles of a Product Manager, Sales Executive, Executive Client Manager, Field Sales Executive, Software Engineer, etc.
We, at SutraHR, strive to give you the best finTech recruitment agency in all of India and abroad.
Successfully Placed Ingenious Talent in Fintech Startups
Over the years, SutraHR has been successful is placing resourceful young talent at FinTech startups in cities across India like Bangalore, Mumbai, Delhi, and Noida. We've recruited aspiring candidates for the positions of Product Manager, Sales Executive, Executive Client Manager, Field Sales Executive, Software Engineer, etc. SutraHR team has strived hard to be the best fintech recruitment agency and firm in India as well as abroad like London and Singapore.
Top Fintech Startups Trust Us With Their Talent Needs
FinTech 7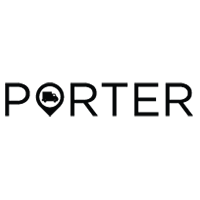 FinTech 5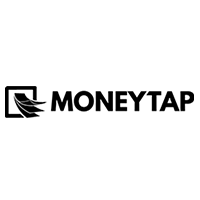 FinTech 4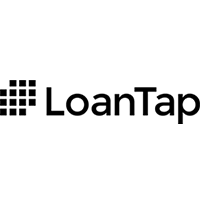 FinTech 3
FinTech 2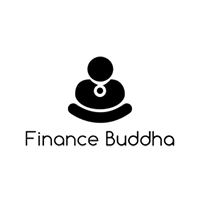 FinTech 1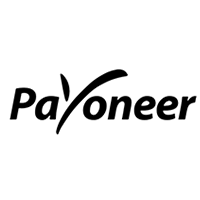 Why You Choose Us For Fintech Recruitment?
In-Depth Understanding of Fintech Industry
Having been around for a long time, we've had the opportunity of watching the growth of FinTech
startups in the industry
. SutraHR has had the chance to thoroughly understand the needs of the FinTech industry. Using this knowledge, our recruiters hire only the best candidates with the same vision as your team. We ensure that the applicants we send to you are experienced and have the competency to survive in the current cutthroat industry. Giving you an edge above your competition is our main aim.
Specialized Team Focused Exclusively on Fintech Recruitment
We have a team of recruiters working extremely hard exclusively on FinTech requirements. They successfully close multiple positions regularly and work on high standards and ethics. With a dedicated team, it only further expedites the process to find the finest talent for your organization.
Database of Qualified Personnel to Aid Fintech Industry Requirements
SutraHR proudly boasts of having done extensive research and establishing relationships with potential candidates to build a strong database. Using this database of knowledgeable talent eager to work at the best startups in the industry, we've managed to turn into the go-to FinTech executive search firm.
End-to-End Fintech Recruitment Solutions
At SutraHR, we understand that recruitment is not just about sending you the perfect candidate. It's a lengthy process involving multiple factors. Our team provides end-to-end recruitment solutions making sure you go through zero trouble while hiring. We take care of everything from sourcing profiles to talking to candidates, taking your feedback for better services, scheduling interviews, and discussing salary packages.
If you want to hire from one of the best FinTech recruitment agencies, call us now at +91 9222214188 or drop us an email at [email protected]
Fintech Recruitment! We Do Them All
About Fintech Industry Growth!
When was the last time you went to a bank? Today, it's infinitely easier to make a payment online, than to physically visit a bank and withdraw money. This magic is possible due to the rapid progress in the FinTech industry.
India has the second-highest number of FinTech users in the world. This is due to the hard-working employees in the booming fintech companies, who are making transactions simple, convenient, and secure for millions of users around the world.
If you want to hire the best people in the field, you've come to the right place. Read on how you can optimize your Fintech recruitment process, and hire for the top industries in 2021.
1. Software Engineering
Having a user-friendly online platform is a must for any Fintech business. Your platform has to be fast, convenient, and offer world-class security, especially if you deal with sensitive data. It's no wonder that about 37% of recruiters in the fintech industry are looking for software engineers.
But even within software engineers, there exists diversity. Every programmer in the industry would have their strengths and weaknesses. Some software engineers might be good at Java, while some might love to work with Python, JavaScript, and so on.
When you're recruiting software engineers, a key consideration would be their skill set and level of experience. You want to look for someone who can write clean, manageable code, and someone who is not afraid of debugging.
AI, ML, Blockchain, and IOT are some cutting edge technologies that are transforming the way Fintech works. With the advent of these innovations, software engineering is an industry set to grow in 2021.
2. App Development
Fintech startups today owe their success to mobile application development. From e-wallets to banking apps, customers prefer the ease, security, and convenience that apps can inherently offer.
Apps for Fintech startups range from simple banking applications and lending wallets to credit lending.
Fintech apps today also feature sophisticated recommendations, personalized user experiences, automation, and chatbots. Going ahead, the focus in the fintech industry would be concentrated around leveraging the latest technologies, like AI (Artificial Intelligence), ML (Machine Learning), and cloud services inside these mobile applications.
Hiring the right app developers for your brand is no small feat. We recommend looking in-depth at your candidate's portfolio and prioritizing their practical knowledge over theory. Alternatively, you can seek help for your FinTech recruiting process from a third party vendor.
3. Operations
Operations is another industry that's booming in the Fintech space. Software development is rapid, and your competitor companies would keep launching updates and bug fixes at lightning speed.
It takes a lot of coordination to keep your software projects on a timeline. Within the operations industry, these are the top 3 roles in-demand today-
Customer Success: Customer success teams are responsible for designing products as services. They support your customers as they transition from casual visitors to loyal customers of your brand.
Information Technology: The information technology space is concerned with agile practices. Software is rapidly built, tested, and delivered over small updates. IT also deals with SAP, CRM, etc, which are all services that enhance your work productivity.
Customer Support: The fierce competition in the Fintech space makes this the most important aspect of operations. To ensure that your customers are happy and continue with your service, customer support is vital.
When hiring an operations executive, you'll need to look for a candidate with strong written and verbal language skills. You'll also need to find someone with strong analytical ability, someone who can think on their feet and find answers.
4. Data Scientist
Arguably the most important application of data science today is in the finance industry. You can simply look at a dashboard and predict what's going to happen in the future! Here are it's 5 major applications in Fintech:
1. Data science is the backbone that supports credit lending and risk assessments. It allows you to make faster and more accurate predictions on credit than ever before.
2. You can use data science to identify your customer's purchasing patterns and purchase history. This data can be leveraged for loyalty programs.
3. It helps you to determine your customer's lifetime value, so you can do targeted marketing and upselling.
4. Devoid of emotions, data scientists have created robot advisors, which can guide your users on new investment opportunities.
5. You can now monitor your transactions in real-time, thus reducing the chances of frauds and leaks.
Critical insights, analysis, and curiosity are some traits found in great data scientists. Data scientists are often skilled in multiple domains, including databases, computing, and predictive modeling. You should always look for a candidate with expertise in one particular domain and strong communication skills.
5. Data Analytics
Have you ever looked at the database of any bank? It would have thousands and thousands of files, and an ever-growing inventory of records.
This exponentially growing pile of data is what the industry has termed as "big data". It might seem like chaos at first, but most Fintech businesses depend upon being able to make sense of the data. Data analytics experts would help your business to store, process, and analyze this huge data.
Data analytics can help you to visualize the data with charts, graphs, and statistics. Fintech companies today are exploring an exciting approach, where they offer a personalized and customer-oriented approach to their users. With the power of big data, even a small Fintech startup can make sophisticated risk-assessment and budget predictions, which enable them to compete with the big players.
Fintech companies are using data analytics to understand their customers, offer personalized tips, improve security alerts and assess risks. When hiring someone for data analytics, look for experience in SQL, Hadoop, Python, and other similar languages. Critical thinking and clear presentation are the traits of a good data analyst.
6. Sales & Marketing
Sales and marketing are slowly catching up in the Fintech industry. Even if you have a great product, it needs a great sales team to look appealing. Ironically, most Fintech apps and software seem complicated on the outside, when they're designed to make transactions simpler. The sales industry is only getting started with Fintech, with huge potential to grow in 2021.
Within the sales industry, the top in-demand roles are:
1. Sales development representative
2. Accounts executive
3. Accounts manager
4. Sales operations
Marketing is another niche space in Fintech, with a huge demand from recruiters. Marketing teams have the most crucial role, in finding the target audience for a particular product.
Not everyone in Fintech would be looking for the latest innovations. It is the responsibility of the sales and marketing teams to cultivate mass interest.
This would motivate everyday users to start banking and investing, leading to a boost in business. For sales executives, industry contacts, experience, and knowledge of your product play a crucial role.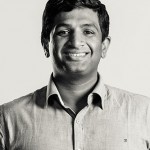 SutraHR has taken a new approach towards startup recruitment and it's resulted in a refreshing experience for hiring teams like ours. They understand what an entrepreneur wants for his startup.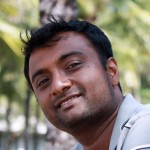 What I most appreciate about SutraHR's services is their innovation with helping startups hire the right people. When their DR Model was explained to me, I knew this was not only a smart idea but also extremely convenient for me to coordinate better with SutraHR's recruiters.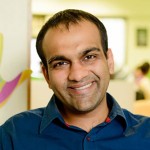 I used to believe that finding the right talent and that too quick is next to impossible. But SutraHR proved me wrong. SutraHR is one of the best recruitment agencies in India & helped us save time & effort.